Buying a house for the first time can be an exciting, nerve-wracking, and overwhelming experience all at the same time. The prospect of owning your own home can be thrilling, especially if you've been renting for a while. You may be excited about having your own space, being able to decorate it the way you like, and having the pride of homeownership.
Buying a home is a significant financial commitment, and it's natural to feel nervous about taking on a mortgage and the associated costs. You may worry about making the right decision and whether you can afford the home you want. You can search as realtor near me for hiring the best possible to buy a house.
Here is your helpful guide:
Important things to keep in mind:
As a first-time home buyer, there are several important things to keep in mind before purchasing a home.
Here are some tips to consider:
Determine your budget
Before you start looking at homes, figure out how much you can afford. This will help you narrow down your search and avoid falling in love with a home that is outside of your price range.
Get pre-approved for a mortgage
A pre-approval will give you an idea of how much you can borrow and what your monthly payments will be. It also shows sellers that you are a serious buyer.
Research neighborhoods
Take time to research neighborhoods that interest you. Look for things like schools, crime rates, amenities, and transportation options.
Work with a real estate agent
A good agent can help you navigate the home buying process and provide valuable insights into the local market.
Get a home inspection
Before you close on a home, make sure to get a professional inspection. This will help identify any potential issues with the home and give you leverage to negotiate repairs or a lower price.
Don't rush the process
Buying a home is a big decision, so take your time and don't feel pressured to make an offer on the first home you see.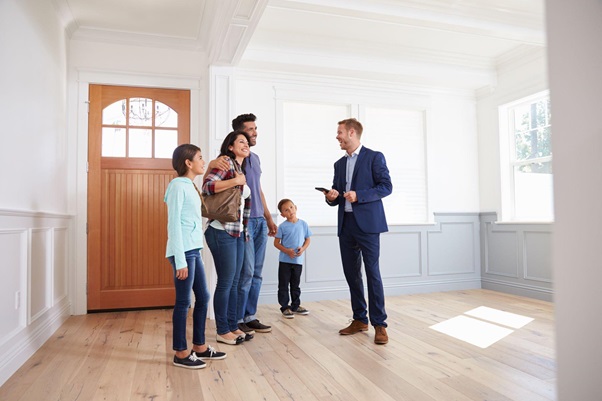 Benefits of buying home for the first timers in Texas
Buying a Home in Laredo can be enjoyable as you can get a range of benefits when purchasing a home, including:
Texas First-Time Homebuyer Programs
Texas offers several programs to help first-time homebuyers, including the My First Texas Home program, which provides down payment and closing cost assistance to eligible buyers.
Lower Taxes
Texas has no state income tax, and property taxes are relatively low compared to other states. This can result in significant savings over time for homeowners.
Growing Economy
Texas has a robust economy with strong job growth in several sectors, making it an attractive place to live and work. This can provide stability for homeowners and increase the value of their property over time.
Affordable Housing
Texas has a relatively low cost of living compared to other states, making it an affordable place to buy a home. This can be particularly attractive to first-time buyers who may have limited resources.
Real Estate Market
Texas has a stable real estate market with steady growth in home values over time. This can provide a good return on investment for homeowners who plan to stay in their home for a long time.